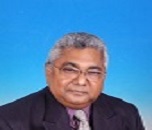 Biography:
Dr chandran graduated from The Madras Medical College, University of Madras in 1972 After my graduation from MMC, I seved in the Malaysian health service in the fields of psychiatry and general surgery. Thereafter I took on a short stint in Malaysian armed forces as a field medical officer for 2 years as captain. My entry into post graduate medical educationwas late ,in1984 in Reproductive medicine ,then Genitourinary Medicine in (UK) and Dermatology from 1986 to 1988 from the Institute of Dermatology Bangkok and with the British Post graduate medical federation inUK . I continued my training in dermatological surgery in US with the American Academy of Aesthetic and Restorative Surgery in New Orleans, Louisiana under Prof George Farber and became a Fellow of the Academy and later as an International Fellow, of the American Academy of Dermatologists.
Abstract:
Look at the appearance of lips, how thin and vulnerable they are! Once they are exposed to sunlight, stress, foods contributing to free radical formation, nicotine and other oxidizing agent. Beside these, and genetic factors; collagen, elastin and hyaluronic acid and other natural substances found in lip skin tend to diminish. As a result, lip lines and wrinkles are formed, the Cupid's Bow begins to flatten out. The mouth looked frown, lip gets thinner or losing its volume and the once young and vibrant full lips would end up in our memory lane.
Hollowing of the cheek and mouth area due to bone and dental loss, as well as volume depletion (loss of fat) descent of facial fat pads due to gravity and deepening of the lines on the sides of the nose (nasolabial folds), and jowling .Thinning lips and flattening of the central part of the upper lip(philtrum) Drooping corners of the mouth leading to loss of structure to support lip edges.
When the lower lip becomes less prominent than the upper lip, the harmony and charm of the mouth is disrupted. The lips have been associated with female sexuality throughout time, and women who possess large full lips are thought to be more physically desirable. In fact, I feel lips are the most
I think that a percentage of women have become uncertain about what lip shape is considered youthful aspect of a face, especially when complimented by high cheeks. However unfairly as it may seem, one of the effects of human aging is atrophy of facial fat including the lips. beautiful and may be pursuing a false ideal.
These aging defects can be restored if you seek the advice of an experienced trained physician in aesthetic medicin and request him or her not to overdo it.
Over filled large lips puts off a lot of people think "It's disgusting and a turn off!" So, consider why do you want big, full lips. Lip filling is a defined art when done well with a combination of Botox by a physician trained in aesthetic medicine it can look alluring and natural, it will surely make a person say "wow" .A simple lip resurrection will be as below.
LIP FILLER TREATMENT
Happy mouth corners
Lines and wrinkles
around the lips
Cupid's border definition
Oral commissures
(Folds under the lips)
Smile line re-creation
Irregular bitten in lips
Correction of minor abnormalities
With the emergence of third and indeed fourth generation dermal & lip fillers things have indeed changed., one can predictably and safely enhance their lips with little fear of ending up with a trout pout, and every chance of having beautiful naturally looking, and minimally obvious looking enhanced lips with an almost 100% pain free lip filler treatment.
As usual there are advocates and critics for all techniques of lip augmentation . Until to day, a single truly effective technique has not been identified, partly because of the various cosmetic complaints and different anatomical defects . Researchers will continue to strive to find the one special flexible and long lasting filler that can satisfy the various lip defects and percieved enhancements.