Medical Aesthetic Certification (MAC) Program Director, Mediceuticel Clinic , Malaysia
Title: Female Facial Aesthetic Preferences Among Three Major Ethnicity in Malaysia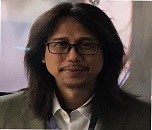 Biography:
Dr Ungku Mohd Shahrin B Ungku Mohd Zaman is a fully registered Medical Doctor with Malaysia Medical Council ( MMC ) in 1996, and started to focus on Aesthetic Medical Practice treatment in 2003.
He went to several countries to pursue his training and knowledge in Aesthetic Medical Practice such as USA, Italy, Bulgaria, France and Korea as Aesthetic Medicine is not really being practiced in Malaysia at that time.
He earns his Fellowship from the American Academy of Restoration & Aesthetic Medicine ( AARAM / USA ) in year 2006. He is active in giving presentation and training to doctors locally and internationally especially in Aesthetic Medical Practice topics.He was being appointed by Ministry of Health, Malaysia to be one of the members in Aesthetic Medical Practice committee in preparing the new Aesthetic Medical Practice Guidelines for Medical doctor in Malaysia.He practices Aesthetic Medicine at Laserlipolisis & Aesthetic Clinic ( Mediceuticel Clinic ) since 2003 until now.
Abstract:
Background: Malaysian is a country comprise of three major ethnicity namely Malay, Chinese and Indian. Based on their cultural , society, belief and background, they do have specific aesthetic priorities. There are possibility of different aesthetic preferences in between the three ethnicity. However, a common perception is that expectations from cosmetic or aesthetic procedures have been generalised by the service provider regardless they are medical professionals or from cosmetic background. This investigation aimed to identify where a difference in aesthetic values exists between various ethnicity. Methods: A total of 235 subjects were chosen, which consist of 150 Malay ethnicity, 62 Chinese ethnicity and 23 Indian ethnicity, age 18 to 62 years residing in Malaysia. The ratio of male to female was 1:3.27 (55:180) . The investigation based on a picture and a structured questionnaire survey regarding facial aesthetics. Preferences regarding the forehead, periorbital region, nose, lip, cheekbone and overall facial features were surveyed. Result: Significant differences in preferred beauty features were identified, especially with regard to forehead slope, Cheek bone height and chin shape. There were a significance difference in cheekbone height preference where Malays preferred high cheekbone as compare to Chinese and Indian. On the chin shape, Chinese and Malay in favour of straight chin (from lateral view) as compare to Indian ethnicity. Mostly Indian prefer convex chin shape. Shape of eye brow preference differ significantly as the Malay and Indian prefer Eyebrow peak at Lateral Limbus (LL), in contrast, the Chinese ethnicity desire Straight Line (SL) eyebrow shape. A significant difference also was identified in the desired size of lips. Most of the Malay subjects preferred fuller lips as compare to Chinese and Indian ethnicity preferred thinner to medium lips. Conclusion: Aesthetic practitioners should be sensitive to different ethnic concepts of beauty and appreciate a range of values rather than assume that all Malaysian have similar aesthetic preferences.